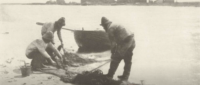 Working as you are toward greater productivity and success, it's important that you make the most of all the resources available. What you may not realize, however, is that one of your primary resources is you.
Accordingly, self-management is a critical skill to recognize, understand, practice, and eventually master.
Here are a few tips to help you become better at self-management:
Recognize What You Are Trying to Accomplish
An important key to management, in general, is to recognize the goal. So naturally, one of the keys to successful self-management is to be clear on what you're trying to accomplish at each and every moment.
This level of clarity usually involves knowing (or taking responsibility to decide for yourself):
The goal you're trying to reach.
The time frame in which you're trying to reach it.
The criteria for measuring your progress toward that goal.
Exactly what steps you must take to realize this accomplishment.
It's also helpful to be clear about the rewards or benefits you'll gain when you complete this task or project.
Make the Most of Your Choices
Most of what you try to accomplish in your work and your life will involve choices. These choices may range from the trivial to the difficult, all the way up to the monumental – and in certain circumstances, possibly even to the level of life-or-death.
Making these choices at the right time, in the right way, tends to be crucial to self-management, and therefore to your productivity and success.
There are several important guidelines that support effective decision-making, which include:
At each choice point, seek to maximize your range of options.
Understand how each option might play out across the range of likely and even unlikely scenarios.
Recognize how each choice you make will re-cast the environment in which you'll make future choices.
Make each choice at the optimum moment: early enough that the situation still allows you to pursue your best options, and late enough so that events have a chance to fall into place as favorably as possible for you.
Manage Your Workload and Stress
Like everyone else, you'll do your best work when you're relaxed, well-rested, properly prepared, and fully utilizing your strengths. None of this happens by accident. These conditions come about when you properly manage both your workload and your level of stress.
To bring this about more often:
Monitor your effort, your hours, and your health. Don't expect more of yourself than you can reasonably give.
Analyze the tasks and projects you're attempting, and do everything you can to get ready for success by acquiring the knowledge, training, and any other resources you may need.
Get help, where and when needed, so you can more fully concentrate on what you do best.
Steadily Try to Improve
As you achieve more success, the challenges and opportunities you'll face generally become more difficult. As a result, the skills, knowledge, and abilities that have brought you this far may not be enough to bring you any farther.
That's why one of the keys to helpful self-management is to work steadily toward personal and professional growth.
Itemize your strengths and weaknesses, and look for opportunities to improve each one.
Compare your strengths to your current work and life challenges, and seek to apply whichever ones will immediately be most useful.
Develop a learning/growing habit that makes more valuable use of time you may currently be wasting.
While your experiences to date will usually prove valuable in the future, even more valuable will be the additional skills, knowledge, and abilities you consciously add to your portfolio.
Simple and basic as they may seem, these self-management skills will help you increase your productivity, make better use of your natural skills, talents, and abilities, and generate faster progress toward your long-term work and life goals.
Important: Please follow me to read more great stuff in the future. If you are reading this anywhere else than your own email inbox, please click here to subscribe and have me send these posts to you directly in the future. If you feel this information is worthwhile, please consider sharing it with others and perhaps suggesting they subscribe. Thank you in advance for helping fulfill my dream – of making all of us more productive and successful – by spreading this information far and wide!