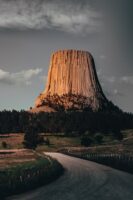 There's a tongue-in-cheek but possibly true idea called The Peter Principle, which argues that people who do good work get promoted to their level of incompetence, at which point they plateau out and stop getting promoted. This idea is supposed to explain why we find so much incompetence in so many organizations.
Whether or not it's true, there's no doubt that even the most productive and successful people can reach a career plateau that's difficult for them to surpass. Fortunately, a situation like this need not be permanent.
Should you ever find yourself feeling "stuck" and unable to generate further advances in your work or your life, there are some techniques you can apply to start yourself moving upwards again. They include:
Set a New Objective
The most important step in ending a period of stagnation is to re-evaluate your situation and set a new objective.
This works well because:
You're already not making progress toward your current objective, or maybe you don't even have one. Setting a new objective is like pressing "Reset" and giving yourself a fresh start.
Situations change, allowing your existing objectives to become stale, boring, or tedious. A new one will nearly always generate a higher level of motivation.
You change, allowing your existing objectives to feel out of synch with your current interests, values, and priorities. A new one will tend to revitalize your level of energy.
Remake Yourself for Your New Objective
With a new objective in sight, it's time to re-inventory your skills, knowledge, and abilities to see how well-equipped you are to achieve what you're aiming for.
Look for skills you can cultivate to make you more capable of reaching your new target.
Look for knowledge you can acquire to better navigate the area between your current position and the places you want to go.
Look for abilities you've been neglecting or under-utilizing that will prove valuable as you move toward and achieve your new objective.
It's common to find that you've unconsciously grown accustomed to your current plateau, and that you'll need to put in significant efforts to change, grow, and improve in order to move up from where you are stuck.
Expand Your Network
The people you know, work with, and depend on are no doubt entirely suitable for a person at your current level. It stands to reason, however, that to facilitate any upward movement you'd like to initiate you'll need to expand your network.
For this reason, you should try to:
Seek a mentor who is willing and able to help you navigate a viable upward path.
Reach out to new people – both horizontally and vertically – as often as you get a chance.
Visualize yourself on an upward trajectory and present yourself this way to your new and existing network contacts. Let people know about your new objective and what you're doing to get there.
Leverage your new and existing network to gain skills, knowledge, abilities, and experiences that will make you more suitable for opportunities to rise from your current plateau.
Enhance Your Reputation
Part of the process of rising from your current plateau is obviously to find and follow pathways that lead upward. Another part of the process, however, is to attract new opportunities by making yourself more visible to those who can offer them to you.
Without blowing your own horn, you can do this by:
Looking for higher profile tasks, projects, and teams where you can make a positive difference.
Taking a more active role whenever and wherever seems appropriate.
Offering your insights and opinions more often.
Paying attention to how others perceive you, and taking steps to improve those perceptions – particularly where they are currently the weakest.
Let's face facts: sometimes a person's current trajectory is blocked by a "glass ceiling." When it is, you might decide to try cracking through it, or you might decide to move laterally to get out from under it.
Many times, though, the thickest, lowest "glass ceiling" is the one we impose on ourselves. To begin moving up from your current plateau in situations like this, it's up to you to take positive steps like the ones outlined here.
Important: Please follow me to read more great stuff in the future. If you are reading this anywhere else than your own email inbox, please click here to subscribe and have me send these posts to you directly in the future. If you feel this information is worthwhile, please consider sharing it with others and perhaps suggesting they subscribe. Thank you in advance for helping fulfill my dream – of making all of us more productive and successful – by spreading this information far and wide!