Discounts Ending Very Soon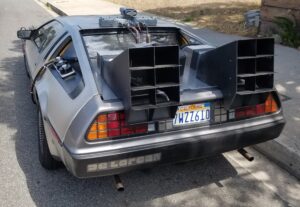 It's been a long row to hoe, what with some personal issues and the Covid-19 epidemic complicating what would ordinarily have been a difficult and complex revision of my book: "How to Organize Your Work and Your Life."
For example, I was flabbergasted to see how many pages in the earlier editions had been devoted to handling paperwork on actual paper! And it wasn't easy to detail modern ways to organize your work and your life using digital technology without getting caught in the quicksand of ever-evolving and ever-improving approaches, methods, and software.
Anyway, it's done.
Those who have already taken advantage of my pre-order discount pricing will soon be getting (or perhaps by now have already gotten) their copies of the book.
Because the "pre-order" period is over, those discounted prices will be disappearing on or before July 1, 2020. But if you act now, you can still claim your copy of my book at the discounted price.
I encourage you to get one for yourself, and another one for someone you'd like to help become more organized. When you buy two or more copies of the softcover book, I'll send you my Bonus Productivity Workbook to help you jump-start your present and future level of success.
You could also encourage people whose work and life would benefit from better organization to sign up for this blog by using the form below.
Although the book is now fully revised and expanded for the 21st Century, I will go on generating and sending out this blog. Why? Because it contains important and valuable ideas, tips, techniques, and strategies that build on the bedrock information in my latest edition of "How to Organize Your Work and Your Life."
Stay tuned. It's going to be a great journey.