Benefits You Can Expect from Boosting Your Effectiveness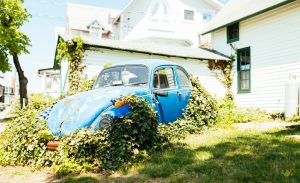 You need mo­tivation to make changes. And nothing is more motivating than a specific look at the details of what you can hope to gain. Here's a chance to give yourself that look right now.

To do so, just start a personal journal. You can do this on paper, or on your favorite electronic device. Start by listing eight of the most important projects and activities in your career and/or your life which you feel you have been neglecting recently. For this Experience, don't ask for help: stick with your own evaluations, judgments, and standards of importance in this self‑evaluation. If you feel you are neglecting your professional education or your physical fitness, for example, you'll feel better after working to improve this. If you listen to other people, you'll be missing out, because they may not recognize your actual problems or may convince you to treat issues that you feel are relatively low priority as if they were your most important ones.

Once you have identified your neglected projects and activities, based on your own values, feelings, and priorities, list for each one the benefits you expect when you complete the project or undertake the activity.
This is a valuable exercise because it helps you specify some of the most immediate and concrete results you can obtain as you learn to increase your productivity by organizing your work and your life. Once you identify these neglected projects and activities, you can and should focus your thinking on them as you go through the ideas, principles and techniques in the rest of this book. Test your new knowledge and your new organizing / effectiveness skills on them at every opportunity. The more directly you tie the material in this book to these important items, the more you will benefit.
The results of this experience help you focus on the rewards you can and will accumulate as a result of being more effective. You can have these rewards if you will change your habits and daily procedures. If you don't believe you can obtain satisfying and desirable benefits from better methods, if you don't try these ideas and techniques in your own situation, you are doing yourself a terrible disservice.
Important: If this material resonated with you, please take a moment to forward it to someone you care about who might also benefit. If this material was forwarded to you, please click here to subscribe and have me send these posts to you directly in the future. In either case, please "stay tuned" to read more great stuff in the future. Thank you in advance for helping fulfill my dream – of making all of us more productive and successful – by spreading this information far and wide!
---
"Now THAT'S a neglected project!" Accompanying photo by Rajesh Appalla on Unsplash