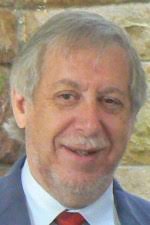 Robert Moskowitz is a successful, award-winning independent professional writer who has written and sold millions of words in just about every format over five decades of full-time activity. He has a world of experience, including more than twelve years in high-profile public relations work with a worldwide agency, followed by a number of Internet Web site and product development and enterprise positioning successes, some in startups, both online and offline. As a result, he is an expert marketer, communicator, and manager.

Among his successful books is: "How to Organize Your Work and Your Life," which perfectly exemplifies how his mind works: he instinctively sees the big pictures, breaks each one down into coherent slices, meaningfully prioritizes and sequences those slices, and then executes the tasks inherent in each slice in very productive ways.

Put more simply, Mr. Moskowitz knows how to succeed. Having done a great deal, and having paid attention to how he did it, Mr. Moskowitz is now in a position to pass along what he knows to others.